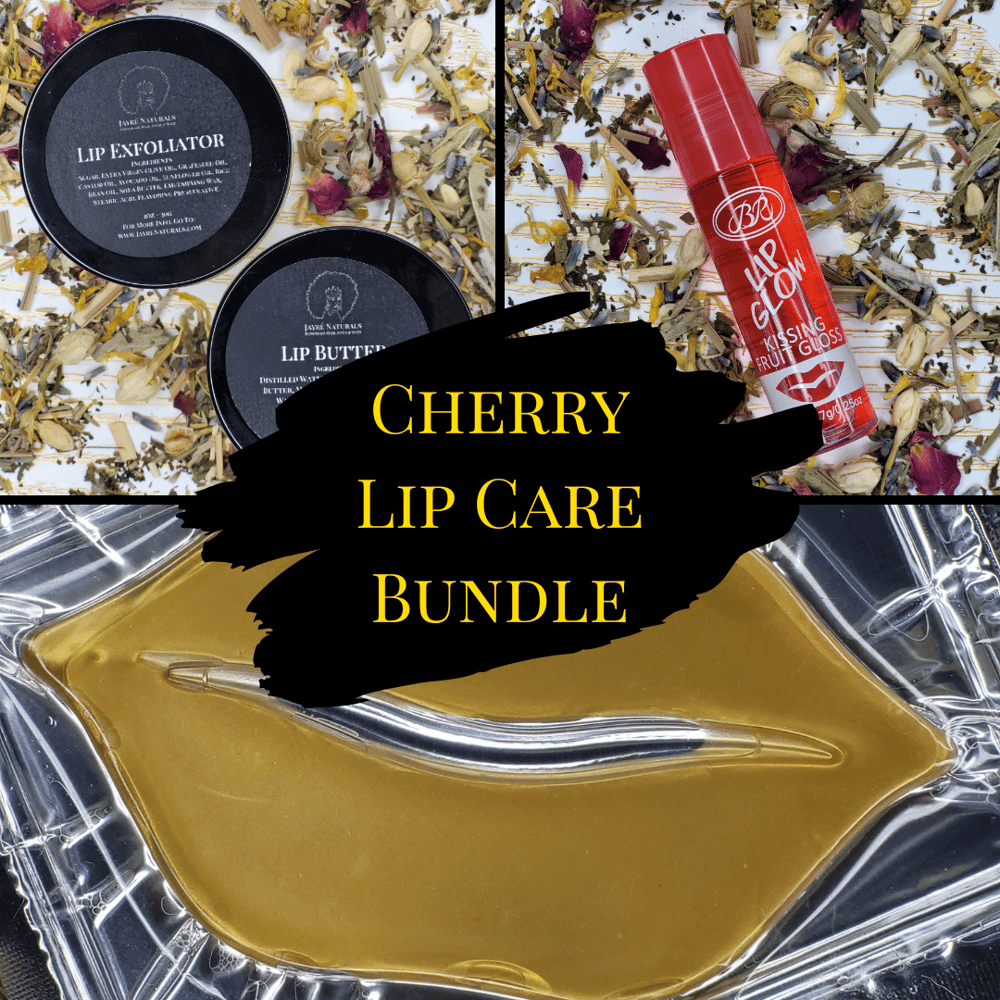 Looking for sweet and soft lips? Well, say hello to our Lip Care Bundles! This bundle features 4 luxurious lip products that'll leave you with moisturized, plump, and kissable lips.
The bundle includes 1x Lip Exfoliator, 1x Lip Butter, 1x Hydrating Collagen Lip Mask, and 1x Lip Gloss.
DISCLAIMER
Although handmade products with natural ingredients are great, they aren't for everyone. If you have any type of negative reaction to this product, whether it be mild or severe, please discontinue use immediately. If you are unsure about any allergies, please see a physician before use.
WARNING
For external use only. Avoid contact with eyes and other sensitive areas. This product contains a preservative, but please DO NOT get water into this product!
DIRECTIONS
EXFOLIATE: First, spread a small amount of the Lip Exfoliator onto your lips using your finger and gently exfoliate for about 30 seconds. Then, gently wipe the remaining scrub off your lips using a damp cloth. Or, if you're feeling fancy, just eat it! Make sure your lips are dry before moving on to the next step.
HYDRATE: Next, remove the Hydrating Collagen Lip Mask from the package and place it over your lips. Leave the mask on for 15 minutes and then peel it off. Lip Masks can only be used once, so please toss them away after use.
SOFTEN: Then, spread a small amount of the Lip Butter onto your lips using your finger and rub your lips together until smooth and soft.
SHINE: Finally, for added softness and shine, roll on the Cherry Lip Gloss to your lips and rub them together. And you're done!
INGREDIENTS
Lip Exfoliator: Sugar, Extra Virgin Olive Oil, Grapeseed Oil, Castor Oil, Avocado Oil, Sunflower Oil, Rice Bran Oil, Shea Butter, Emulsifying Wax, Stearic Acid, Flavoring, Preservative
Lip Softener: Distilled Water, Shea Butter, Cocoa Butter, Mango Butter, Emulsifying Wax, Stearic Acid, Flavoring, Preservative