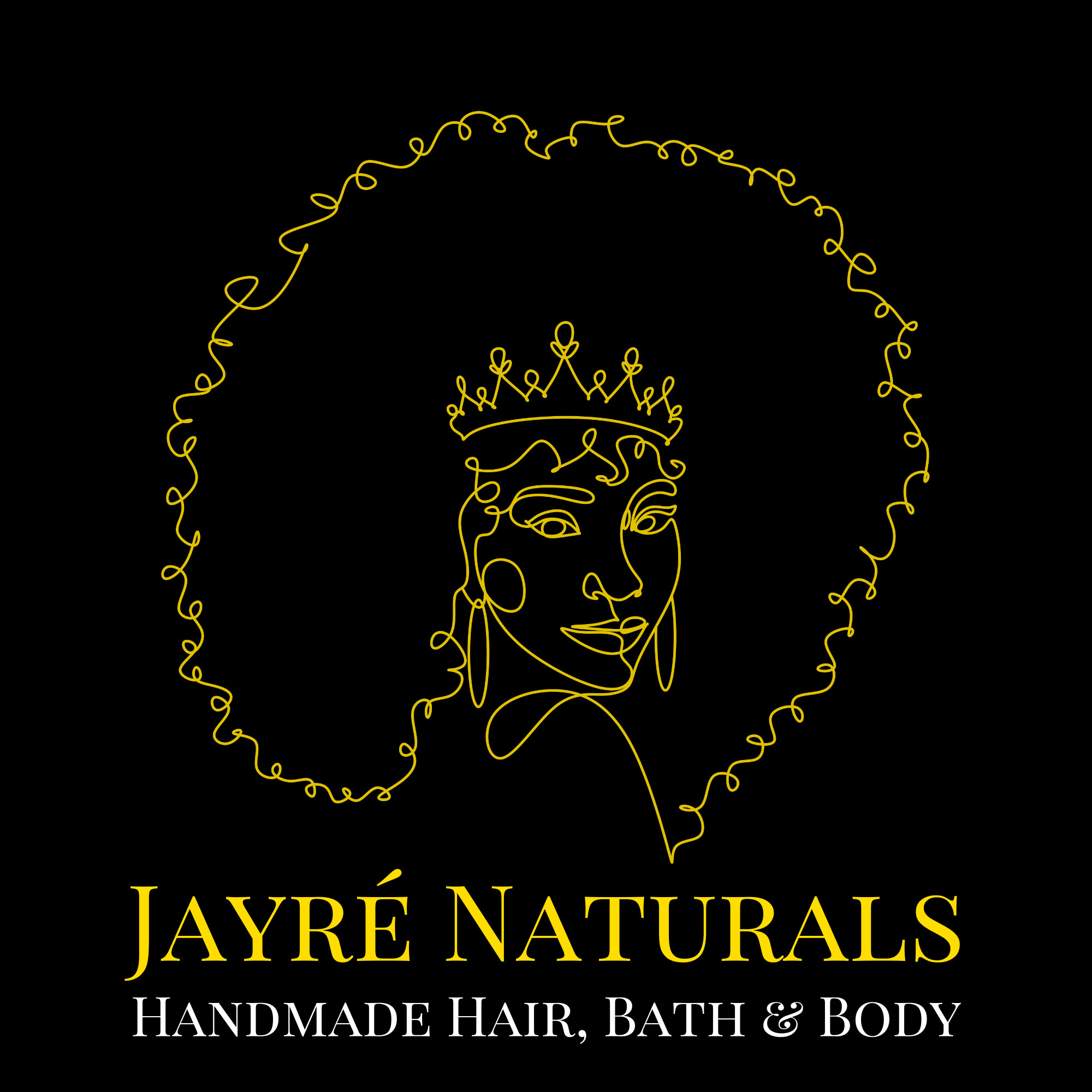 👑👑👑👑👑

"What's the first thing you do when you consider buying a candle? You obviously smell it. Since technology hasn't caught up to us yet where you can send smells through our screens I am here to tell you that you do not need to smell this before you buy. THEY SMELL SO GOOD! I purchased the White Sage & Lavender Soy Candle as well as the Oatmeal, Milk, & Agave Soy Candle. After lighting each of them I instantly told my girlfriend that we would be buying more not only for just us but for friends and family too! Jay're Naturals always makes each order feel so special and personalized. I love her natural products as that is what I look for when purchasing anything. Do yourself a favor and check out ANY of her products. You won't be disappointed :)"

- Ryan F. (He purchased our Herbal Soy Candle)

👑👑👑👑👑
"I just used the body exfoliator, I love it. It smells great and it's very moisturizing, I feel like it turned into a moisturizer after I exfoliated. I fucks with it heavy."
- Vernessa S. (She purchased our Body Exfoliator)
👑👑👑👑👑
"Firstly, whenever I get my hair done by Jasmyn it is fabulous and beautiful! But I am not here to talk about her wonderful styling skills. I want to leave a quick review of her body care line. I had the privilege of trying her new and upcoming exfoliating sugar scrub; all I can say is wow! We are in for a real treat!!!! It left my skin so very soft, smooth and moisturized pretty much all day. I didn't really even need to use a lot of lotion after the shower; that was my favorite part LOL. It also smells so very good. All in all, I am in love and I am definitely going to be a repeat customer! Go Jas!"
- Kelyciaa M. (She purchased our Body Exfoliator)
👑👑👑👑👑
"I wanted to try different scents and this was a perfect product for that. Out of the 6 I received I love 5 and the other I don't mind but isn't my favorite. All in all, greatest to get an idea about the different scents."
- Xaime R. (He purchased our Mystery Sample Bundle)
👑👑👑👑👑
"LOVE these!! Nothing keeps my skin as hydrated and the smell lasts all day!"
- Candace H. (She purchased our Hair + Body Butter)
👑👑👑👑👑
"Really soothing and relaxing! The scent is heavenly and isn't overbearing. The exfoliator removes dead skin and adhesions without leaving your skin completely dried out."
- Akkira M. (She purchased our Body Exfoliator)
👑👑👑👑👑
"Girl knows how to make a good body product. It smells amazing and leaves my skin so smooth!"
- Mollie A. (She purchased our Body Exfoliator)
👑👑👑👑👑
"Love the smell and how my hair feels 😊"
- Maria W. (She purchased our Hair + Body Elixir)
👑👑👑👑👑
"Love the curl pattern and how much density the wig has❤ an absolute fav of mine"
- Krystal P. (She purchased "Queenie"; a handmade custom wig unit)
👑👑👑👑👑
"First off they smell soooo goood!!!! Secondly you get so many for the price! Move over Lush Jay're Naturals is here!"
- Arike J. (She purchased our Shower Steamers)
👑👑👑👑👑
"I ADORE all of the different scents I have purchased of these body butters. Knowing these products have all natural ingredients makes me feel good too. Sometimes I just put some on my hands and arms before I go to bed so I get a little added aroma therapy as I fall asleep"
- Robyn S. (She purchased our Hair + Body Butter)
👑👑👑👑👑
"This Candle is a good jawn. This soy candle is so cute and it smells amazing! Thank you jas."
- Maggie D. (She purchased our Herbal Soy Candle)
(Key: 👑 = ⭐)





If you've purchased from us before, please consider leaving us a review! We love reading customer reviews and we'd love to feature you on this page! You can leave us a review under the products you purchased, or you can send a review through one of our social media channels. Videos, pictures, eveything! We love it all.